Sustainable Farming: a values driven mission
"I decided to pursue organic certification because growing crops organically aligns with my values," Mark Askegaard said, reflecting on his decision to transition his fifth-generation farm from a conventional operation to an organic operation in the mid-1990s.
The family transitioned their farm—where they grow flaxseed, wheat, soybeans, wheatberries, and pinto beans–over a period of five years. Now their farm, located outside of Morehead, Minnesota, is 100% organic.
"I didn't like the direction that conventional farming was headed," Askegaard reflected. At the time, corporations were consolidating their control over not just chemical inputs like fertilizers, herbicides, and pesticides, but also the entire seed supply industry.
Once upon a time, hundreds of family-owned seed companies supplied seed to farmers throughout the American Midwest. Farmers knew their seed suppliers, and they knew and trusted the origins of seller's seed supply. That all changed when large corporations began acquiring small, independent seed-sellers and ramping up their efforts to genetically engineer the perfect seed. Corporations engineered seeds that could kill pesky insects, survive pesticides that decimated weeds, and grow faster and hardier than their non-genetically engineered counterparts—advancements with then unknown consequences for the environment.
Chemicals, too, posed a risk as farmers increased the use of synthetic fertilizers, herbicides, and pesticides.
Askegaard particularly worried about the determinantal impact these chemicals might have on consumers who purchased his farm's products and the health of his family and the environment they lived in.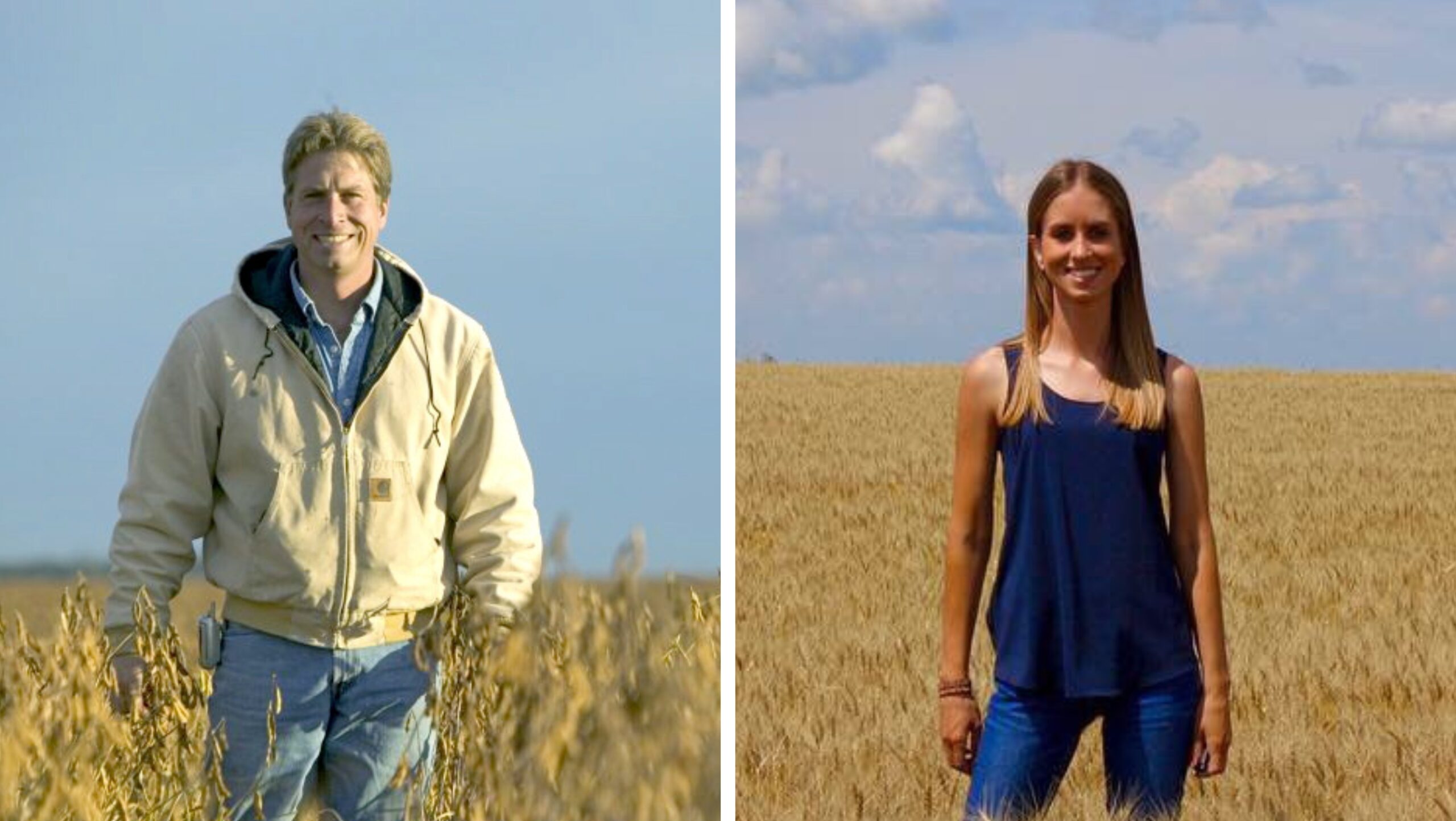 Mark and his daughter, Beth, operate Askegaard Organic Farm. The fifth-generation family farm fully transitioned to organic in the late 1990s.
Photos by John Borge Studios
Healthy Soil, Healthy Food
"Soil health is important for human health," Askegaard argued. "Organic farming centers itself around creating and maintaining healthy soils, which is important for the health of people, animals, and the ecosystem as a whole."
Through the use of organic seeds and organic practices like compositing, crop rotation, and cover crops, Askegaard and other organic farmers are able to create sustainable, biologically diverse environments free of potentially harmful chemicals.
Such practices allow organic farmers to be fully transparent with consumers, something that Askegaard sees as the largest benefit of obtaining and maintaining organic certification.
"With organic certification, customers and consumers know exactly what they are getting when they purchase my products," Askegaard said. Consumers know with certainty that products produced by the Askegaard Organic Farm are non-GMO and were produced without the use of synthetic pesticides and commercial fertilizers. "[We're creating] transparency within our food system," Askegaard said.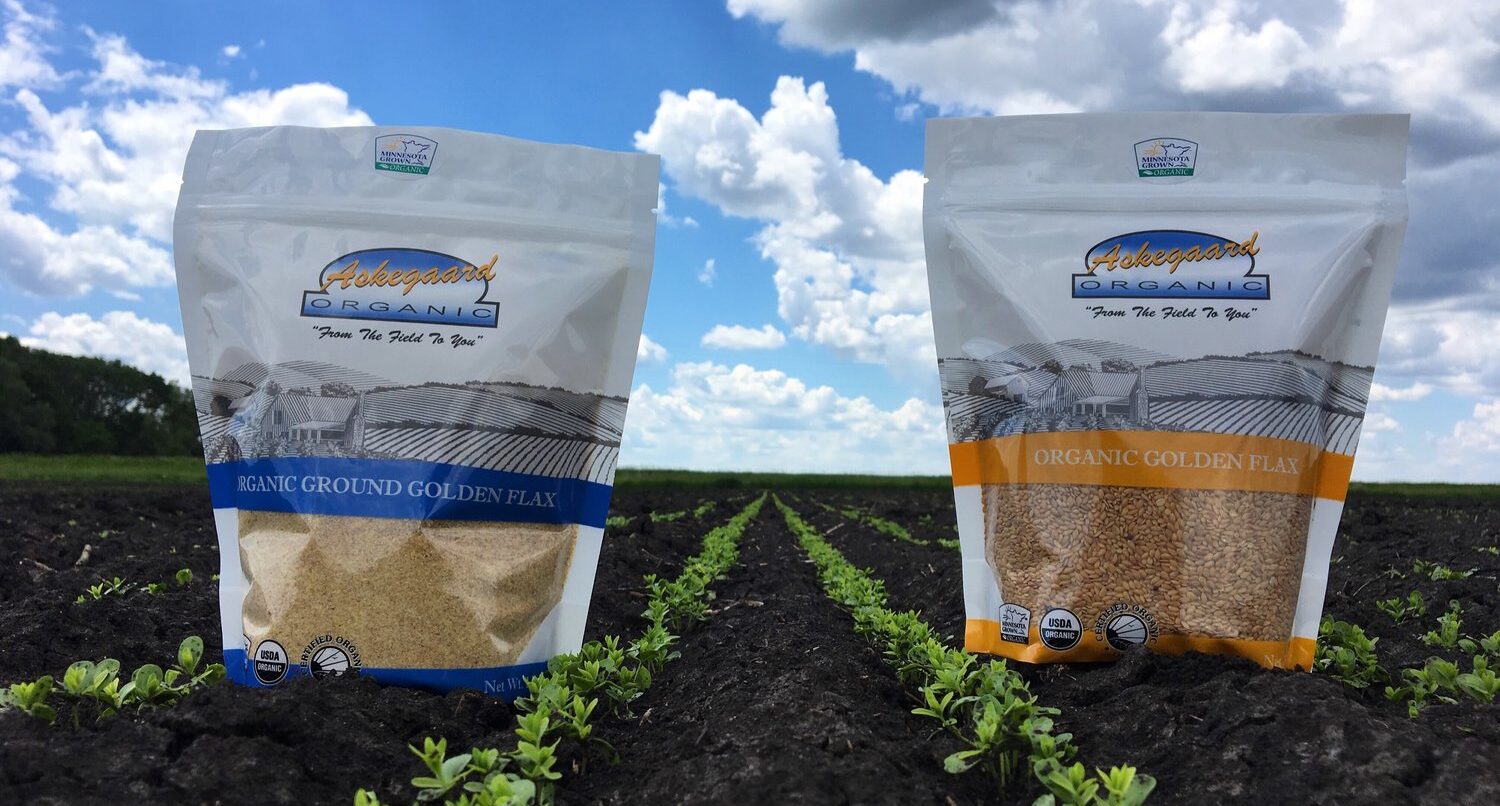 Patience: the key to successful organic farming
Although he has seen success in farming organically, Askegaard acknowledges that transitioning to organic farming and remaining organic has challenges.
"One piece of advice I would give to someone beginning the organic certification process is to be patient and don't give up."
Askegaard's family farm has been fully organic for over twenty-five years, but he still learns new things every day.
"The transition to organic takes time, both in the certification process/paperwork itself, and in transitioning the land to be free of chemical inputs," Askegaard said. Adding to the challenge is the unique nature of individual operator's farms. "It takes time and effort to learn which crop rotations and weed-control methods work best for your operation," Askegaard concluded.
For Askegaard and his family, the benefits of organic farming far outweigh the challenges they face.
Are you a farmer, rancher, or processor who has transitioned to organic with OCIA International?
This post is part of a series featuring OCIA International certified organic operators from Canada, Mexico, Nicaragua, Peru, and the United States. Are you an OCIA operator interested in being featured? E-mail marketing director Kelsey Sejkora at ksejkora@ocia.org for more information.
Every operator's path to organic is different. Read more from our "Operator Spotlight" series to learn about the different paths to organic certification.
Bessette Creek Farm: Through traditional organic farming methods like the use of cover crops and crop rotation, Bessette Creek Farm improved the quality of their soil, reduced their water usage, and now better retains moisture in their soil even during the driest months of the year.
Allan Kettle: In the mid-1990s,

Allan Kettle

decided to organically certify his Alberta farm. For Allan, the decision to pursue organic certification was easy. Allan's father, who operated the farm before him, had never used synthetic fertilizers or sprays. Allan continued those practices when he took over the farm.
Ryan Albinger and Parallel Production: He initially transitioned his entire operation to organic. However, as Ryan Albinger's farm grew, he decided to use parallel organic and conventional production methods. Albinger argues such an approach offers economic and social benefits.
Edelman Certified Organic Farm: Brad Edelman's passion is sustainable agriculture. The Kansas based farmer has made it his life's work to farm sustainably and help others make the transition to sustainable practices. 
Learn more about organic agriculture, certification, and OCIA International.