Modern consumers want foods that are healthy and grown in a sustainable, environmentally friendly manner. Between the internet, social media, and labeling requirements, it's fair to say that these socially conscious shoppers know more about what goes into their food—and how those inputs impact their health and the environment—than ever before.
When given the choice between organic and nonorganic products, consumers increasingly reach for organic. This is particularly true of Millennial and Gen Z consumers, who have repeatedly shown a willingness to pay a premium for products that align with their values. While many sectors of the economy have struggled in a post-pandemic world, the organic sector remains robust, with no signs of slowing down. Economists predict that demand for organic products will grow more than 11% by 2030.
This ever-increasing demand for organic products, paired with a growing array of resources for operators transitioning to organic means that converting a conventional operation to organic is more attainable than ever before.
The Organic Certification Process
All operators seeking initial organic certification must complete a similar six step process regardless of which certification agency they partner with. This process ensures that organic operators remain in compliance with organic regulations and helps maintain the integrity of the organic supply chain.
The certification process can feel intimidating at first, but knowing what to expect can help alleviate much of the stress you might initially feel. Half of the certification steps are completed by you, the operator, and half of the certification steps are completed by your chosen organic certification agency. The steps are laid out below:
Although you will play an active role throughout the certification process, the most time intensive steps for you, the operator, occur at the beginning of the certification process.
Step 1: Adopt Organic Practices
Prior to submitting a certification application, you should adopt organic practices. Each operational scope (crop, livestock, processors/handlers/wild crops) has specific regulations which must be followed.
Crop Producers
Current organic regulations require a transition period of 36-months/3 years for crop producers transitioning a conventional operation to organic. The transitional period ensures the land is free from all prohibited substances. During the transition period, crop producers should:
Use organic, non-GMO seeds
Abstain from the use of synthetic pesticides, herbicides, and fertilizers
Create buffer zones to help prevent drifting of synthetic spray inputs from neighboring farms
Develop (and implement) a crop rotation plan
Plant cover crops to aid in weed and pest prevention
Livestock Operators
Livestock operators can convert their operation to organic in one to three years. To successfully transition to organic, livestock operators must:
Raise livestock on certified organic land
Use 100% organic feed
Provide unrestricted, year-round access to outdoor space
Abstain from the use of genetic engineering, antibiotics, and growth hormones
Processors and Handlers
Individuals and facilities who label or represent products as organic—like butchers, bakers, distillers, packagers, and more—must be certified organic. Labeling requirements vary, but in general, to successfully transition a processing facility to organic, processors must:
Use ingredients which are certified organic
Abstain from synthetic pest control measures
Demonstrate cleaning, storage, and packaging procedures that prevent the accidental commingling of organically certified and non-organically certified materials/products
Wild Crops
Organic regulations governing wild crops are similar to organic regulations governing cultivated crops. However, for a crop to be considered wild, operators must abstain from watering, feeding/fertilizing, and otherwise managing the crop.
Additionally, wild crops must be harvested in a manner that does not cause harm to the natural environment.
Mentorship Programs
Many transitioning operators benefit from guidance during this stage of the certification process. The Transition to Organic Partnership Program (TOPP) offers a comprehensive mentorship program that pairs experienced organic farmers with transitioning farmers. Operators outside of the United States are not eligible for this program. However, many certification agencies offer their own mentorship and transition programs, and these programs are open to operators around the world.
Step 2: Submit an Application
You should begin your application near the end of your transition period. Many certification agencies have transitioned to online application systems. When you are ready, contact your preferred certification agency to request application materials or to set up your online account.
The application will require you to develop a comprehensive Organic System Plan (OSP). Requirements for your OSP will vary based on your operations scope.
You should plan to submit your application 3-6 months BEFORE you wish to harvest and/or sell organic products. This is particularly important for crop producers whose fields must be inspected prior to their first organic harvest.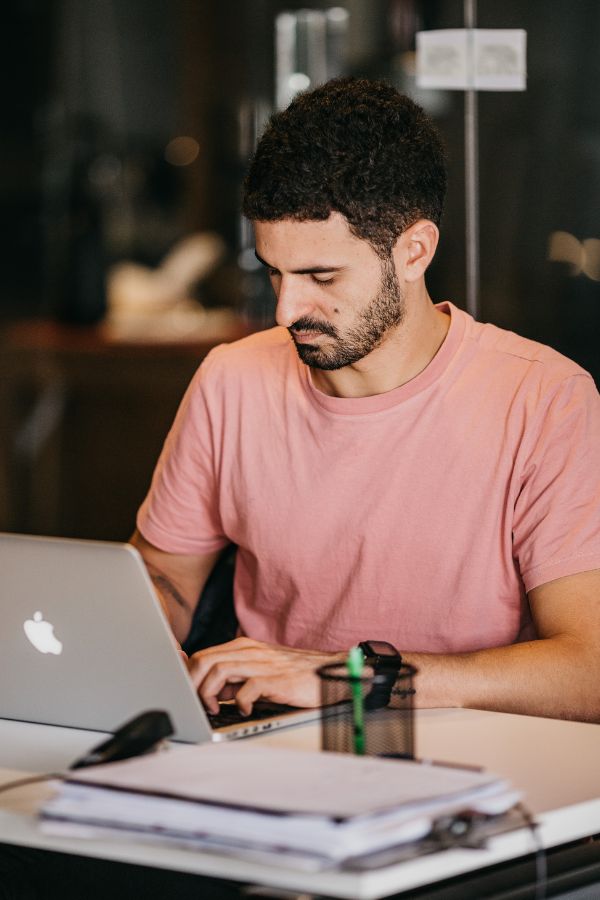 Step 3: Application Review
After receiving your application, your chosen certification agency will verify that the information you provided is sufficient and that your operation complies fully with organic regulations.
Your certification agency might reach out to you during this stage of the certification process with questions or requests for additional information. It is important that you respond to all communication promptly and thoroughly. Failure to reply to questions and requests during this stage in the process will delay the certification process.
Step 4: On-Site Inspection
After confirming your submitted application complies with organic regulations, your organic certification agency will schedule an on-site inspection.
Inspections are a pivotal part of the certification process, whose purpose is to ensure your written Organic System Plan aligns with your on-operation practices. While on-site, the inspector will:
Observe on operation processes and procedures
Verify that procedures in your OSP are practiced with fidelity
Identify areas that could compromise organic integrity
Report findings to certification agency
In order to conduct a thorough and complete inspection, the inspector will:
Visit all fields on your operation, including those in transition and those which are conventionally operated
Examine equipment and storage
Review records (audit trail)
Conduct a traceability audit
Review inventory balance
It is important to be prepared for your inspection. You should have all records available and ensure access to all locations within your operation.
Be aware that the length of your inspection will vary based on your operation's size. Inspections of small farms may be completed in a few hours, while inspections of large multi-building processing facilities may take several days.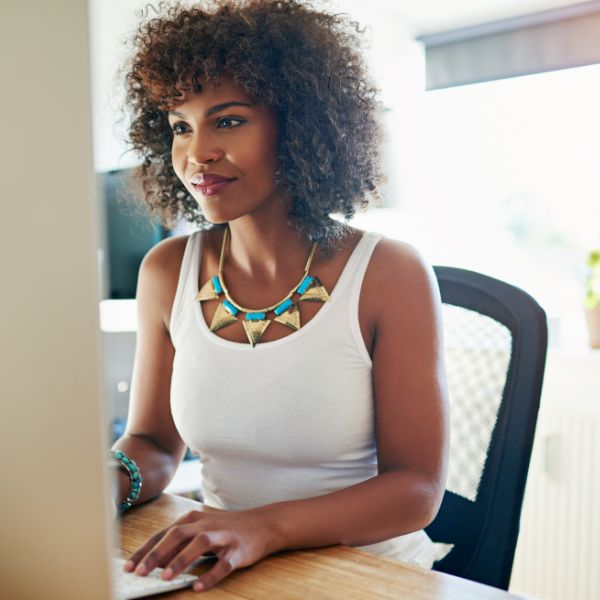 Step 5: Inspection Report Reviewed
Your chosen certifying agency will review the inspector's on-site report and compare the inspector's findings with your initial application.
Be sure to reply promptly to any questions or requests your certification agency might have at this point in the certification process. Failure to respond to requests for additional information may delay a certification decision OR lead to certification being denied.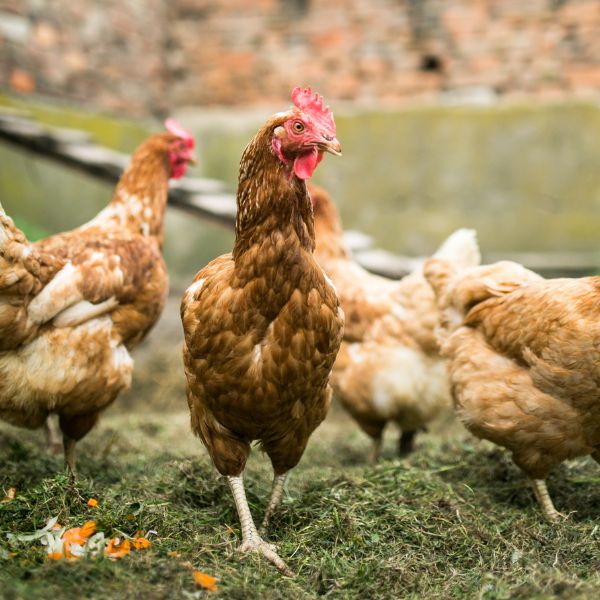 Step 6: Certification Issued or Denied
After reviewing all files associated with your application, your certification agency will determine if your operation meets all requirements for organic certification. If you obtain organic certification, you will be required to submit annual updates to your OSP and have yearly on-site inspections.
Maintaining Certification
Obtaining organic certification is a big deal. Take pride in the knowledge that you have completed a process that can be stressful, arduous, and time consuming. Then, it's time to get back to work. 
Remember that maintaining organic certification requires annual updates to your Organic System Plan (OSP), and an annual on-site inspection. But don't worry. These annual reviews are a cake walk compared to the journey you just completed. 
Learn more about organic agriculture and the organic certification process.
​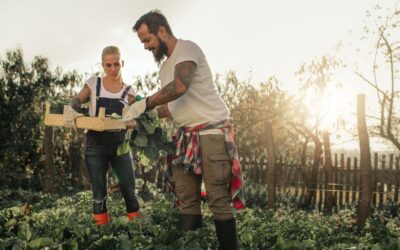 Transitioning a conventional operation to organic can at times feel like a daunting task filled with insurmountable obstacles. While it's easy to become discouraged, many of the challenges associated with organic certification can be overcome with planning, ingenuity, and perseverance.
read more
Every operator's path to organic certification is different. Learn more about about the different paths to organic certification in our "Operator Spotlight" series.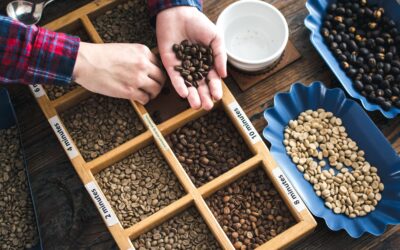 Mother Parkers' values paired with their customers' interest in organic products made obtaining organic certification a logical step. The process did come with challenges, however. For Mother Parkers, which markets their products in Canada and the US, understanding equivalency agreements between the countries presented challenges.
read more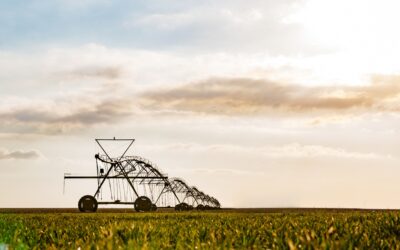 Matt Kollasch and his father were operating a 10,000-acre conventional farm when they made the decision to transition to organic. The cost of operating conventionally had become unsustainable.
read more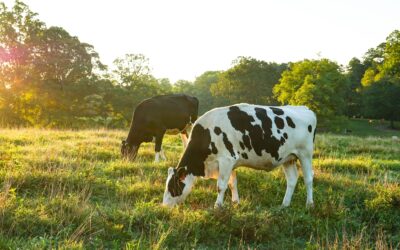 The loss of his dairy cows led Randy Mosel to transition his operation to organic. "My cows were fed a TMR containing homegrown alfalfa, corn silage, ground corn, and earlage," Mosel recalled. At the time, Mosel treated his fields with synthetic inputs to control pests and weeds.
read more