Greatings OCIA Members,
I would like to introduce myself. My name is Jack Geiger. At the February 2015 Annual General Membership Meeting, I was elected President of OCIA. I am a sixth-generation Kansas, USA, grain and livestock farmer. My father first certified with OCIA in 1989. I have been involved in OCIA at the Chapter level (Chapter Review Committee and Board officer) and at the international level (four years on the International Board). My commitment to our organization and its founding principles is strong. Our principles of international scope, farmer control and providing for a farmer-controlled certification organization, have given us an identity that is unique within the organic sector.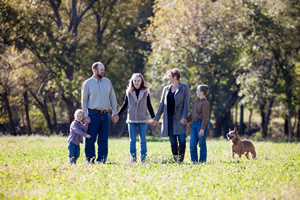 Over the past four years the International Board has faced many challenges. We have been blessed with a cohesive and articulate board group, as well as many members who have offered support. We continue to move forward as a diverse but united group.
This year, my chapter (Eastern Kansas OCIA #2) saw substantial growth in new organic certified membership. It is my belief that the structural and organizational changes made by OCIA in the past several years have positioned us, as an organization, to continue membership certification services and growth not only in the United States, but into Canada, Mexico and all countries. I thank you for your support. If you have a concern, would like to participate more, or see an area for improvement, please feel free to contact me at jack@geigerfarm.com or (785)544-6862.
Sincerely,
Jack Geiger